Events Held by Medieval Groups in Western Australia
Welcome dear people to where you can find out what activities are being held around Western Australia by the various groups.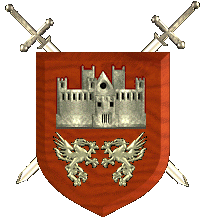 If you want to look up the events being held by Month then go to the Calendar page for your information.
If you don't know when the activity is being held, but you know the name of it, then you can look it up alphabetically.
And if you don't know either the name or the time when the event is being held, then you can find out the activities being held by each group.
---
If you want to return to the main page click on the Back icon below.