Welcome to Medieval Combat
&
Re-enactment in Western Australia
This site is my personal creation to assist in the Medieval Combat groups based in Western Australia like 'The Society for Creative Anachronism' known as SCA, 'The Circle of the Sword' also known as COTS and 'The Grey Company' one of the first Medieval groups to start up in W.A.
For your enjoyment and education, I have gathered together a lot of information on the various topics that are associated with Medieval times such as armour, clothing and weapons.
I would also like to thank the various members of the groups who have granted me permission to take photos of equipment, workshops and clothing for this website.
If any members wish to provide extra information or add things to this site please contact me by email.
I hope that both the newcomers and experienced can gain something from visiting and that you enjoy your visit to my site.
Paul Frayne'
Medieval Combat & Re-enactment group
Official SCA name: 'Niall De Marsailles'
Unofficial SCA name: 'Ivan the Innocuous'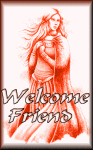 You are visitor
since 1st September 2000

The last update was on 25th August 2003
All images are copyrightę by the website creator or the original owner of the images